April 30, 2019 cib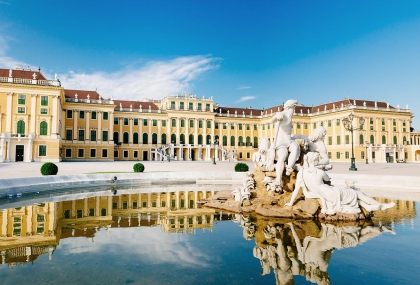 We are happy to announce that you can now register for the CIB Annual Meeting of 2019 that takes place in Vienna (25-26 September). The meeting will be hosted by the Austrian Association of Cities and Towns and its KDZ center.
 The CIB Annual Meeting will foster exchange among CIB members. 
Draft programme and registration
In the past months, the Austrian Association of Cities, its KDZ center and the CIB Working Group secretariat have worked hard to create an interesting programme for our next annual meeting, which you will find attached. Should you have additional ideas or suggestions for the programme, please let us know. At the dinner, we are planning to set up coordination tables around certain topics or countries/regions. It would be great if you could indicate in the registration form which topic or country/region would have your interest.
Please note: Some members expressed an interest to set up a more in-depth learning session in the morning of the 27th of September, similar to what we did last year, in collaboration with PLATFORMA (topic to be defined). We have not yet included such a session in the draft programme, but would like to ask whether you would be interested to also attend to such a session, and thus extend the meeting. This can also be indicated on the registration form.
Please make sure to complete your registration prior to the 15th of August, by filling out the registration form here.
Hotel reservation
Our Austrian hosts recommend booking a room in one of the hotels listed in the attached logistical note. They are located within walking distance (approx. 10 min. / 0,7 km) of the Albert Schweitzer Haus, the venue of the meeting. There is no special booking code for CIB members. 
Logistics
In the logistical note you will also find all the necessary information on the venue, hotel, visa requirements etc. Should you require any additional (logistical) information at this point, please don't hesitate to contact us at uclg.cib@vng.nl. 
Compendium
To make sure that we have an up to date overview at the annual meeting of all programmes currently carried out by CIB members, we would like to remind you to update the compendium on the CIB website.
We look forward to seeing you in Vienna!
Sincerely,
The UCLG CIB working group secretariat