February 22, 2019 cib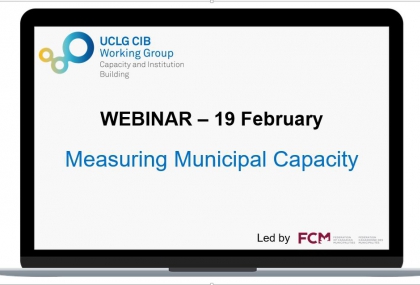 On 19 February the CIB  Working Group organized a webinar on measuring municipal capacity in which information was shared among peers. The recording is available here. 
We would like to thank the three interesting speakers who discussed, among others, which innovate measurement tools they use to asure financial sustainability. Furthermore, the experts talked about what can be defined as the end game of a project? Do you decide to work somewhere where the needs are the most or where the capacity is te highest?  Also data measurement was discussed, cause we all know that using the right indicators is crucial for the measurement of performance. 
In case of any additional questions please do not hesitate to contact us (uclg.cib@vng.nl).